Business Problem
---
Solution Components
Infor OS Portal and Workspaces
Solution Requirements
Access to an Infor Cloud suite for deploying the sample widgets
User privileges to Portal and Workspaces
---
Tutorial
1. Installation
Download and install the latest version of Node JS from the official Node JS Website in this link.
2. Download the SDK
Download the latest SDK from GitHub.
3. Extract the SDK package
Once the SDK is downloaded, unzip the package using any zip tool like 7zip/winrar/winzip into a Local Folder where you will see the following folder structure.

4. Install Node Modules
npm install
5. Install Visual Studio IDE
6. Configuration
First step in the Visual Studio code is to Watch build. Once the developer is in Visual studio press Ctrl + Shift+ B which will show the "Select the build task to run". Then type build and then select

After performing this task the Terminal should show as per below. "Found 0 errors. Watching for file changes".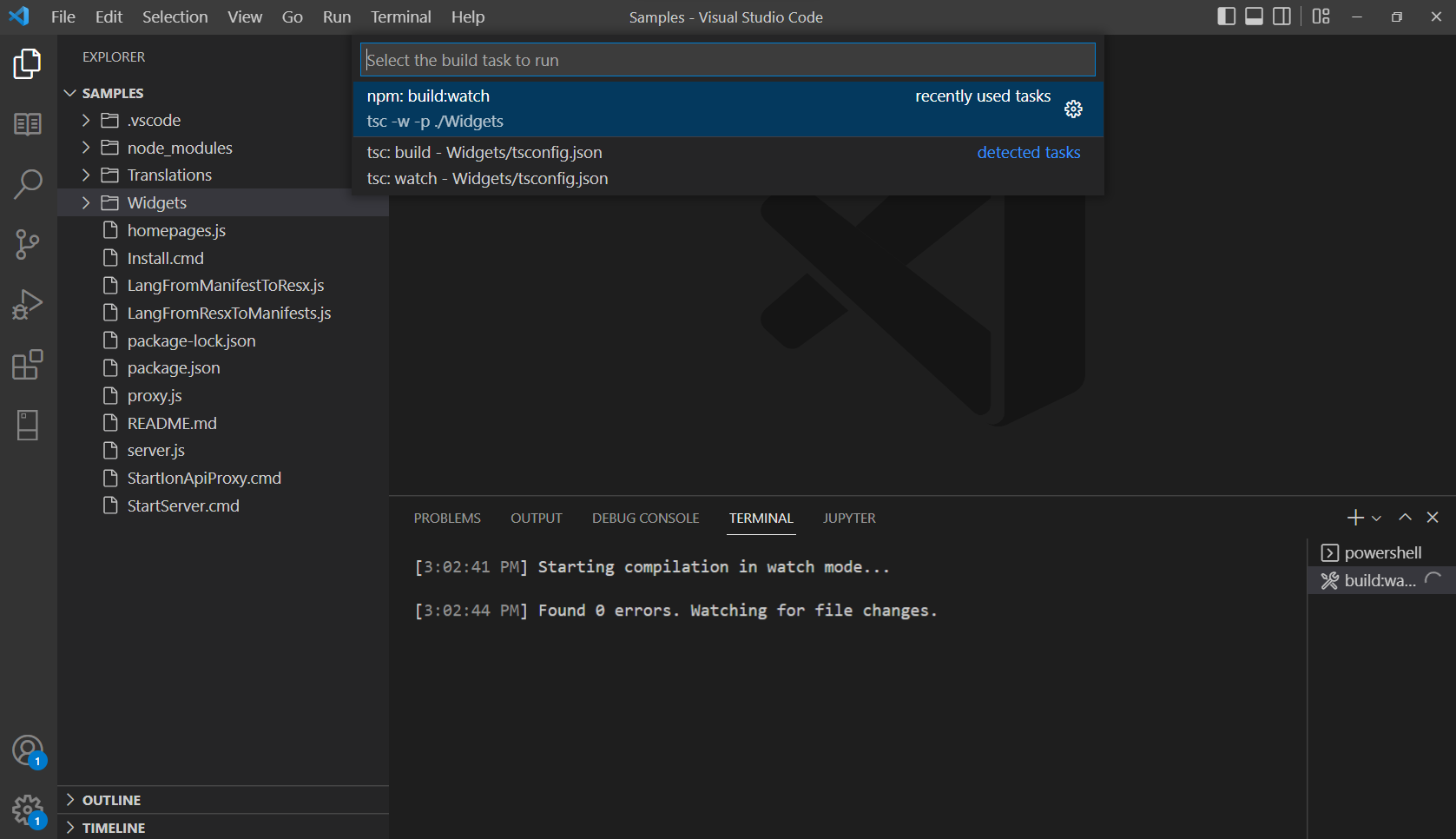 7. Starting the Server
npm start
More Resources